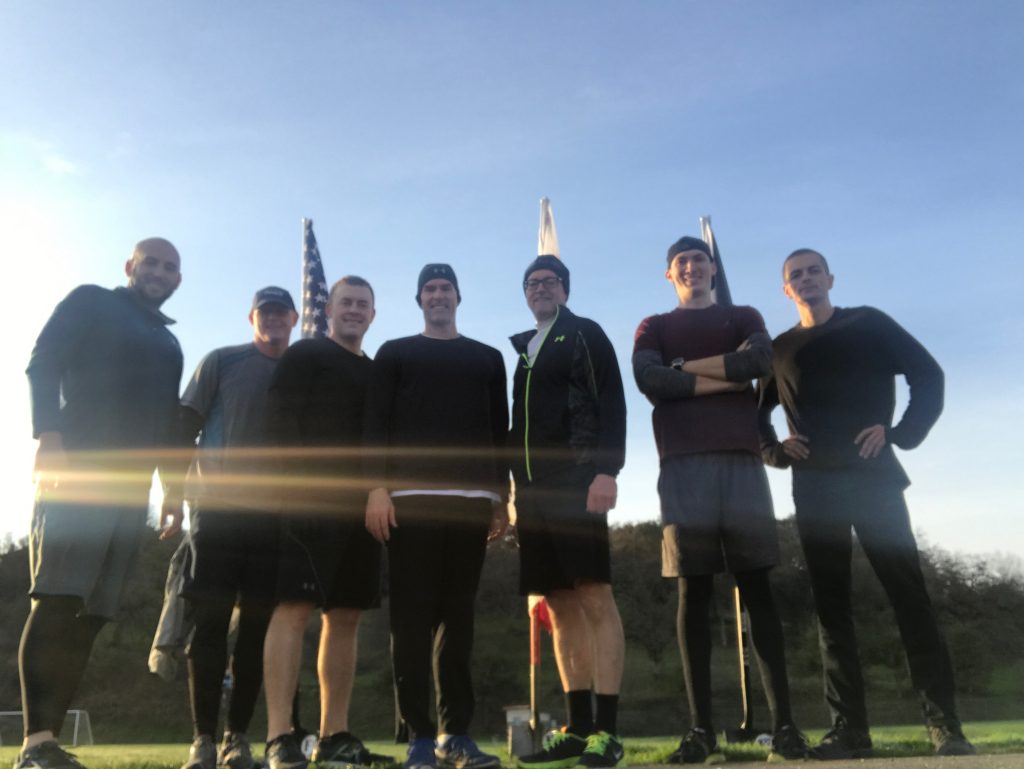 Q: '88
Pax: Rapid, Captain, Ponch, Hobo, Rabbit, Sparky
YHC is back from a family trip to the Pacific Northwest and posted 2 times with the pax of F3 Puget Sound. Several of this week's exercises are from the trip. 
The Thang:
Capri lap
High knees half field
Karaoke half field
Side shuffle half field
Side shuffle other side half field
Karaoke half field
High knees half field
Capri lap
Puget Sound Triangle 50 yards
Broad jump/Burpee
Bear crawls
Lunges
Repeat-O X2
20 Imperial Walkers
10 Jillian Michaels
Thor hammers
1/4, 2/8, 3/12, 4/16, 3/12, 2/8, 1/4
Overhead claps IC 75
Pax choice. 20 reps of any exercise they choose
-Merkins
-Superman
-Tree Hugger Squat
-Modified Bonnie Blairs
-20 seconds of sprinting
-YHC fails to recall the other exercise
Mosey to baseball bleachers
Superset of:
5 uneven pushups right high
5 uneven pushups left high
10 diamond pushups
15 dips
Mosey to Stanford Ranch Blvd (The hill)
Mosey up the entire hill. While just under 0.4 of a mile its a burner in terms of elevation gain.
Exercise was to run 2 street light poles then back pedal 2 light poles and repeat to the top.
Count o rama, Name o rama, COT
Naked Moleskin:
YHC finds it awesome we are continuing to see 5+ pax each week in the winter months. Keep EHing guys you know and lets give it away!
Announcements:
F3 California Dads Camping Weekend is Feb 8-10. Rabbit will have the Q that weekend at Thunder Dome.
Rabbit's 2.0 is selling Girl Scout Cookies hit him up on Band for any orders.