Pax: Chairman, Chappie, Chattahoochee, Doubtfire, Fireplex, Leatherman, Summit, Vanilla, Waterfall, Wildwing
Posted In: CHOP, Milton, DE
Ten HIM won that first battle this morning to post in the Gloom, only to wait for the 11th man—our missing Q. Semi? Semi, hello? You there? Guess not. And after all that sandbag chatter? Well, hang tough brother. Sometimes things happen that side-track us, keep us up all night, or whatever. We had your back and Bo Derek (10 of us) went right to work and put together what turned out to be a seriously great baton-pass beatdown. Keep the Weinke you had prepared, sounds like you had a good one planned! (BTW…we bust your chops because we love ya bro!)
YHC is not going to even going to come close to remembering all the pieces of the puzzle, but here's most of the skinny:
Warm-O-Rama:
PAX circled up and took turns bringing some heat to get us limbered up and going. No, Chairman, you DID NOT forget your Q (though we should've just run with that and had some fun at your expense). Let's see, we did… SSH, Windmill, Cherry Picker, Merkins, and Moroccan Night Clubs—all IC (log in and enter missed warm-up exercises here: _______________________)
The Thang:
PAX went to the wall and suffered some beatdown there at the hands of Waterfall, Leatherman, Chattahoochee, & who else?
1/4 – People's Chair/MJB's – Waterfall
4×4 – 4 Merkins, 4 Mt. Climbers, 1 Burpee (10 rounds) – Leatherman
Capt. Thor 1/4 ratio of Big Boys/AH's up to 40 – Chattahoochee
Who/What else? Insert here: _________________________________
Vanilla took it from there and mosey'd us short way around the block with a complement of Lt. Dan to first power pole and Bearcrawl from second power pole to Union St. Fireplex threw in the beloved Dragoncrawl to Chiropractor's Sign then a semi-inverted Toy Soldier set on Chappie's front lawn before bringing us back around. (YHC will have to invest in some no trespassing signs!) No recollection of what we did from there to the Grace Church sign? But from there Wildwing put a good pace on the mosey to continue around the block to the corners of Tobin & Mulberry Streets where PAX circled up again.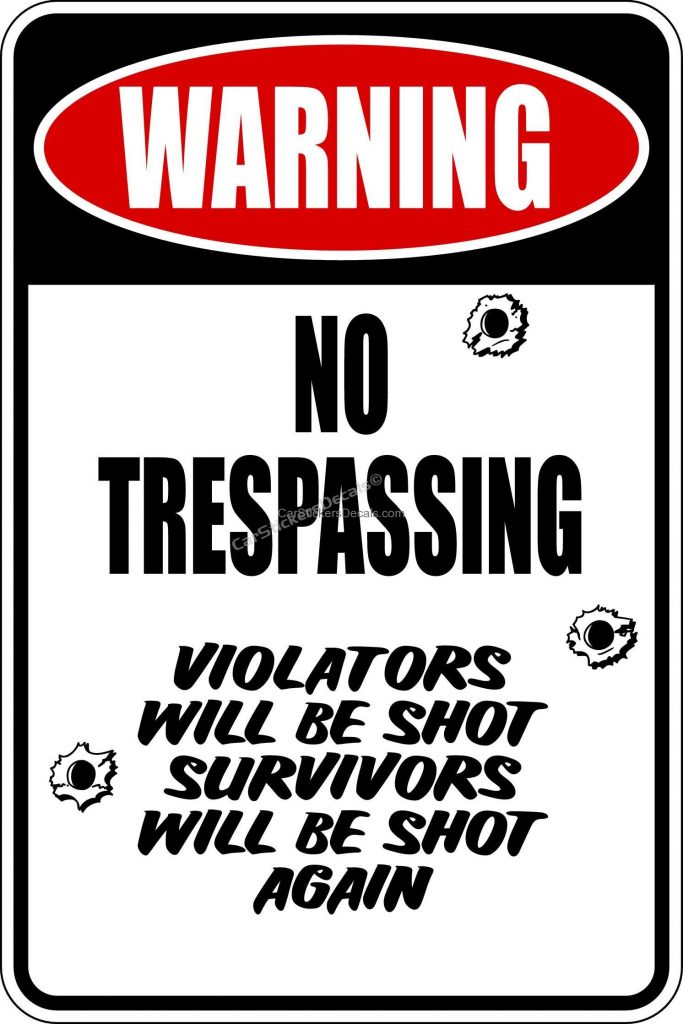 At Tobin & Mulberry we had a short 3rd Word from Doubtfire, sharing how God has been meeting him in some life circumstances through Psalm 46:10: "Be still and know that I am God." (NASB) "Step out of the traffic! Take a long, loving look at Me, your High God." (The Message). Supremely great counsel from the Word of God! "Sit down and shut up." (The Doubtfire Paraphrase Version)
Wildwing added to the discussion by asking PAX to name what it is they do as soon as they get out of bed in the morning. Responses were—as any could imagine in a circle of men—interesting! But our brother brought us back around to the advice shared by Admiral William McRaven: "If you want to change the world, start off by making your bed. If you make you bed every morning, you will have accomplished the first task of the day." Check out the full video here:
Fireplex, again, jumped into action to get us swigging from his legendary bottle of Bolt 45 before we realized we were down to 5 mike mikes. Get back Jack! Mosey return to the AO, traffic stops and all.
COT/BOM:
Announcements: Last day for FebNG (Thanks for the reminder, fellas!); 12th Annual St. Patrick's Day Parade & 5k – Milton on 3/1
Prayers: Chairman's 2.0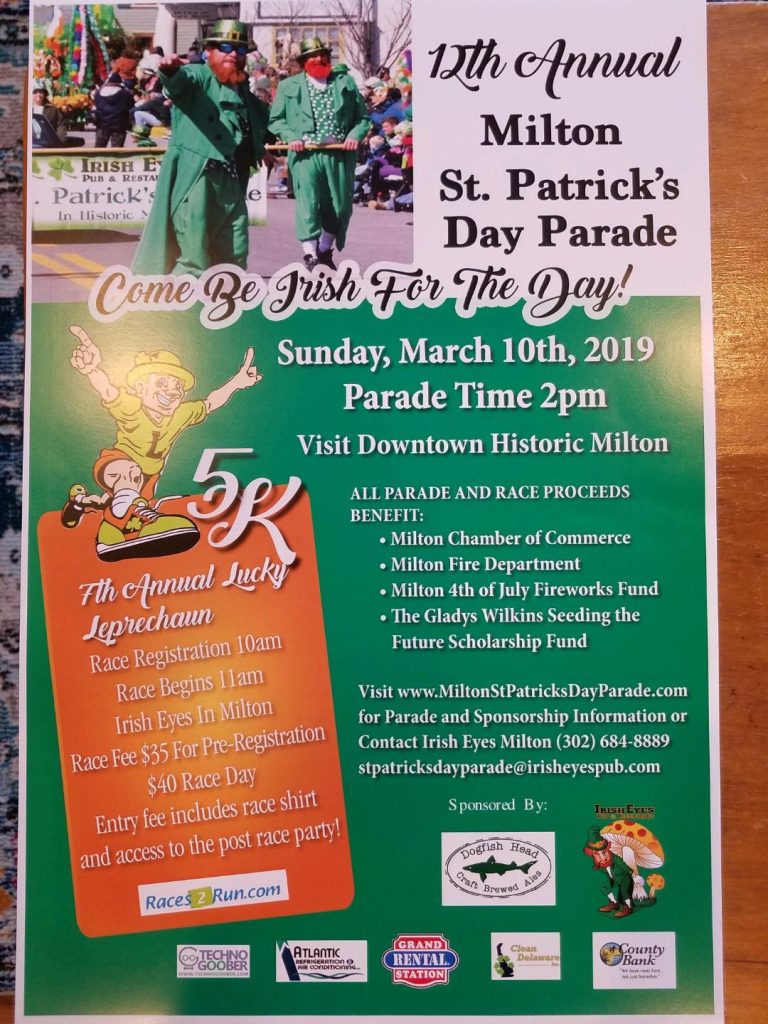 YHC is sure to have missed someone or something (he can't even remember what he added to the beatdown), but it was an awesome exhibition of Sua sponte leadership at work in the absence of today's Q (Cf. Lexicon). Every PAX took ownership of the situation and it turned out to be a pretty doggone good burner!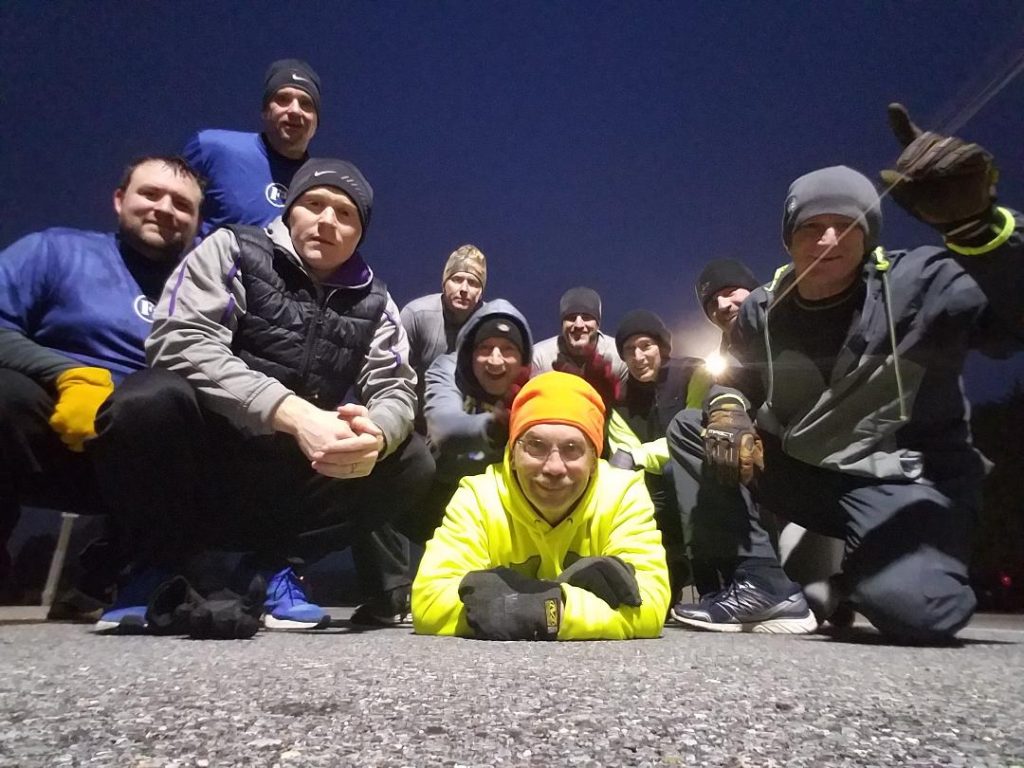 Privileged to write it up.
Chappie, out!