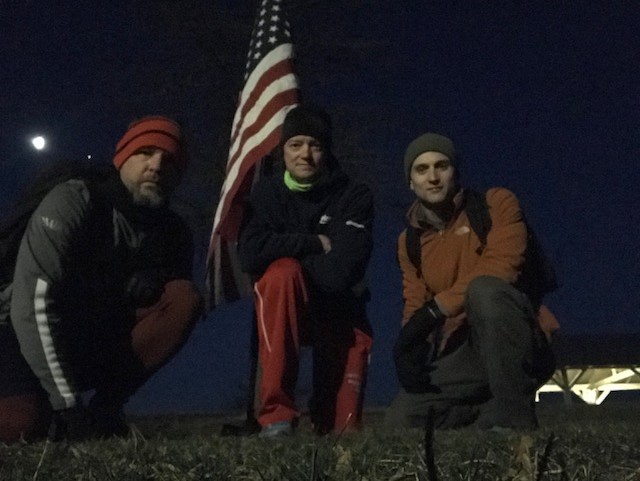 PAX: Eagle, Tattoo, Sunspot (Q)
In honor of the rest of #F3Nation and posting today and discussing mental health, an impromptu Wednesday beatdown commenced and here is what we did.
WARM-UP:
Short lap mosey
Windmill x10ic
IST x10ic
THE THANG:
Brief discussion on mental health, male suicide rates and anxiety. Made it a point, that as we push through these exercises, think of the others in our lives that are pushing through significantly greater things that nobody even knows about. Use that strength that they find everyday to survive to push even harder through every single rep.
Introduction to the Robbie Miller WOD which is a WOD that I will be doing at my GORUCK Heavy, so guess what, the F3Lanco PAX will embrace this WOD many times before September. You're welcome! This was the modified version due to time.
6 pull-up OYO
6 Burpee Squats
6 Mountain Climbers IC
6 ruck get-ups
Repeato 6 x's
***The full WOD is bookended with a 3 mile ruck and a total of 12 rounds**
MARY:
1 mile ruck
MOLESKIN:
I was pleasantly surprised that Eagle and Tattoo posted this morning as nobody HC'd on Band so I thought this was going to be a true test of mental fortitude, because lets face it, I was tired! I'm very grateful that these guys post regularly alongside me as they encourage me regularly to be a better man. Doing the GrowRuck with Eagle was an experience you will always remember. Nothing grows a bond than sharing in 15hrs of fun of carrying heavy things and doing lots of PT. Thanks for the brotherhood fellas!
Until next time, Sunspot OUT!