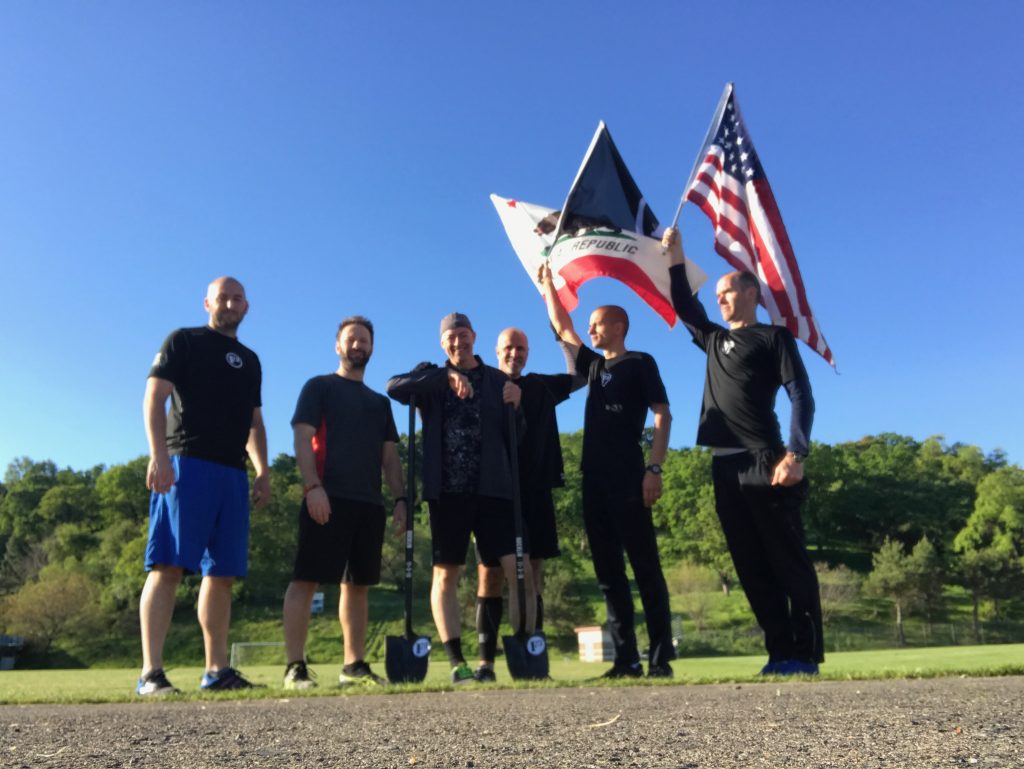 4/13/19
Q: '88 (YHC)
Pax: Ponch, Hobo, Sparky and FNG ConAir
Down Range Pax: Bada Bing
Disclaimer: Given
1 BIG Indian Lap
Circle of Pain warm up around flag
SSH IC 20
Mountain Climbers IC 20
Imperial Walkers 20
Al Gore 60 seconds
Monkey Humpers 20

Bear Crawl Ring of Fire-
Pax circle around shovel flag
Bear crawl one lap around shovel flag
Pax plank
One at a time 10 merkins
REPEATO with hand release merkins
Rocklin Death March- Grab coupons mosey to Stanford Ranch
(coupon hill run with stops at each light pole)
Curls and tricep extensions up
Bent over rows and chest presses
50 Overhead claps IC
50 Seal Claps IC
Dora
Partner 1 runs approx 200 yds
300 LBCs
200 Squats
100 Merkins

Wall sits:
60 Seconds
30 Seconds
Circle of Trust:
Counterama
Namerama
Ball of Man
Naked Man Moleskin:
After a 12 week stretch of no FNG's, and not for lack of trying by the pax…FNG ConAir posted after YHC applied the EH via his M who YHC met at our 2.0's school. Glad he posted with us. Bada Bing was with us as well from F3 San Francisco Peninsula, he gave us an update on the happenings in the Bay. Always looking for pax to Q workouts. If you are thinking about it and telling yourself you aren't ready…take the leap. F3 is about developing leadership skills as well as getting fit. Leading a workout furthers this in you.
Announcements:
1. April 26 & 27 Q School in San Mateo at Hill Yeah! Learn the why and what of F3. Friday is a happy hour 2nd F night. Saturday is a regular beatdown followed by the Q School led by FIB from Naperville, Ill.
2. May 4th- Lincoln PACE Race 10k. We will move the workout that morning to Lincoln. Exact site TBD. Sign up for the race on out team called "F3 Fitness" on the website. We have 4 guys right now!
3. On the horizon…
– F3 Dads Day: A fun time / workout with our 2.0s. Boys and girls welcome.
– 2nd F Event: Social Night to gather out of the gloom and be with the guys.