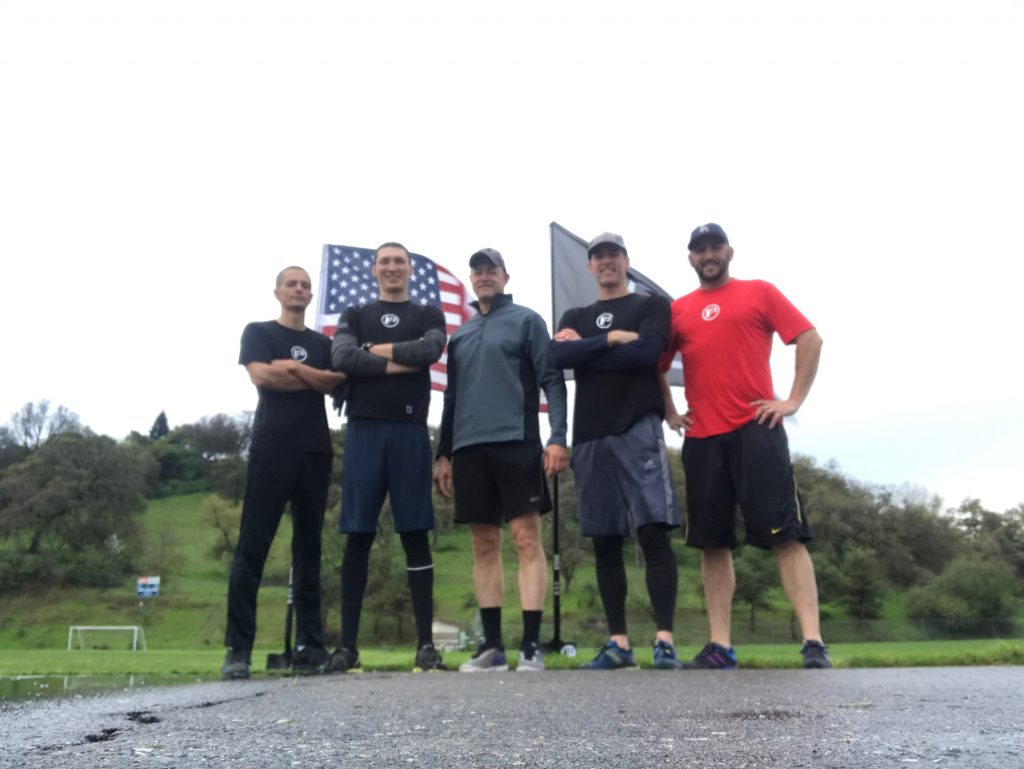 3/23/2019
Q: Ponch
Pax: Hobo, Rabbit, Sparky, '88
Warmarama
Capri lap
Carioca
Circle of Pain
50 SSH IC
30 Imperial Walkers IC
10 Windmills IC
10 Arm Circles
10 Overhead Claps
10 Finkle Swings
Grab coupons
Mosey to Stanford Ranch
11s with Merkins and Burpees (Distance of 1 light pole)
Rocklin Death March (coupon hill run with stops at each light pole)
Curls and triceps extensions up
Bent over rows and chest presses
Mary
20 Flutter Kicks IC
20 LBCs
Superman
Users choice
COT
Count o rama
Name o rama
Announcements
April 7th: Run Rocklin. It's not too late to sign up with the F3 team.
April 26 & 27th. Q School at Hill Yeah in San Mateo
May 4th . Lincoln Pace Race. There is still time to sign up with our team.
Talk of putting another 2nd F Event on the calendar. Date and location TBA.
'88 tossed out the idea around coming up with a criteria for a pax to earn a spike. Ideas welcome.
Naked Man Moleskin
('88 stepping in here) The pax looked mighty good in their fresh new shirts. As the weather warms up lets also crank up the EH levels with our friends. Stay on them. Make them shut you up by showing up. Lets give this thing away! Rumor has it that Slice has 2 FNG's lined up for next week!