Pax: Bruhaha, Burgundy (Respect), Cleveland Rocks, Croc, Dirty Jobs, Flea, Great Clips, Heckler, Hogsbreath, Peaks, Sharkbait
Posted In: Monterey, CA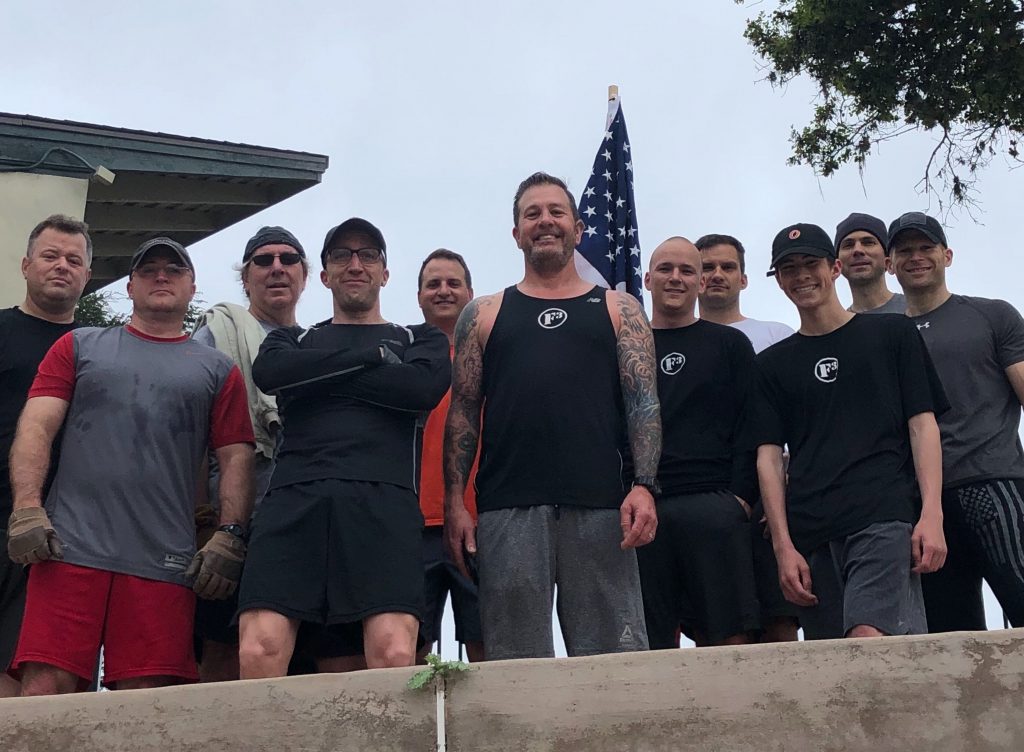 V: Cleveland Rocks
DISCLAIMER: Given
Warmup:
10 Merkins IC, 5 Moneky Humpers IC, 5 Gorilla Humpers IC, 15 Side Straddle Hops IC, 15 Imperial Walkers IC
The Thang:
On the track. 10 burpees, sprint 1/16th of mile, 10 squats, sprint 1/16th of mile, 10 merkins, sprint 1/16th of mile, wall sits for 10 seconds, sprint 1/16th mile… repeat. Keep up until first place reaches last place. As posters catch up keep pace with last place for 1 more lap then it's over.
20 count from @Bruha Ja
Suicides: start at goal line and go to 25, turning every 5 yards doing crab walk out and bear crawl back.
Mosey along to bottom of hill near baseball field.
Time to honor the backwards running of Priorities. Bernie Sanders (run backwards) up the hill. Feel the bern. Posters choice 10 squats, merkins burpees etc. Mosey back down. Repeat 3 times.
Teams of 2. One grabs cinder block. Line up on goal line. 1 team member inch worms while other runs with cinder block to other goal line and returns to meet inch wormer. Change places and repeat until you are both at the end zone. 20 count from Sharkbait. Repeat the other way but doing Crawl Bears back.
Wow, there's still time! Let's run the bleacher stairs and lean on a wall.
Number-O-Rama
Name-O-Rama
Welcome FNG Peak!
Words of wisdom: Showing off is the fool's idea of glory…. and some discussion of who would win a battle between Bruce Lee and Chuck Norris.
COT