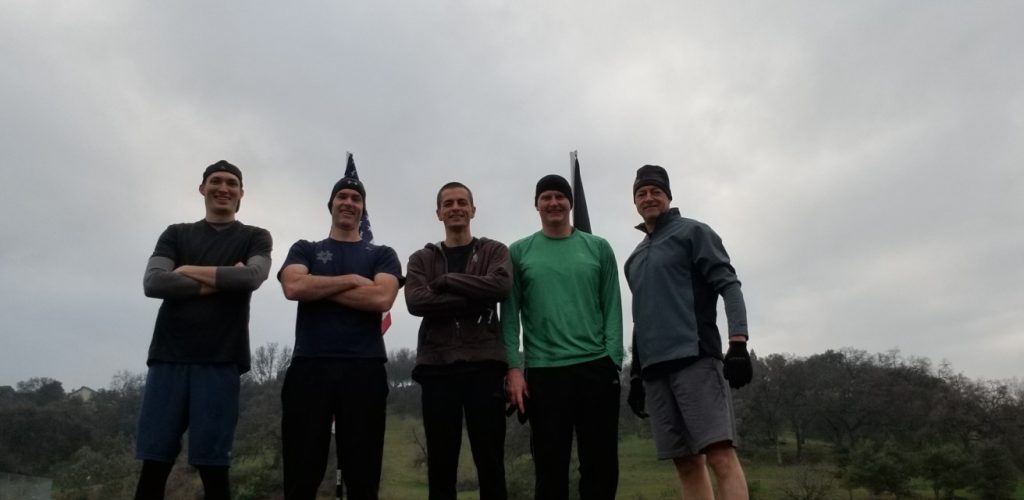 2/9/2019
AO: Thunderdome
Q: Rabbit
Pax: Rapid, Ponch, Hobo, Sparky
The Thang:
Capri lap
Bataan Death March
Dora 1-2-3
Bruce Lee
Bears & Blocks – #TBQ
Rochamburpees
Wall Sits/Capri Lap
CoP
Count o rama, Name o rama, COT
Naked Moleskin:
YHC finds it awesome we are continuing to see 5+ pax each week in the winter months. Keep EHing guys you know and lets give it away!
Announcements:
Ponch has the Q next weekend.
Run Rocklin Run team has been started by Ponch. Sign up on the race website. 6 pax would make a full team.