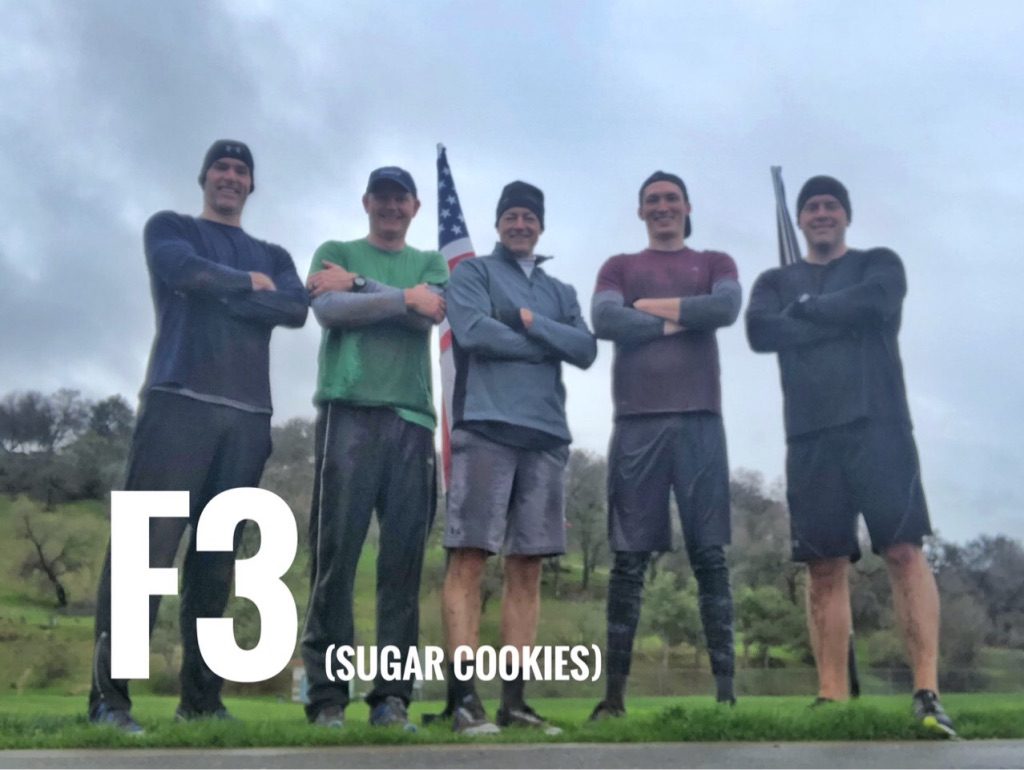 2/16/2019
AO: Thunderdome
Q: Ponch
Pax: Rapid, Rabbit, Hobo, Captain

The Thang:
Warm-Up
Capri lap
Carioca
Jog backwards
Finkle Swings
Windmills
Sprinklers
Stretches
Mosie to Coupons
Coupon Set
10 Blockees
Colt 45
Cusak around the B-Ball Courts
10 Head, Shoulders, Knees & Toes
30 Pistons
15 Wonderbra
Mosie to bluff at the far end of the soccer field
Ring of Fire in the mud with bear crawls up and down the bluff worked in for fun
Mosie to B-Ball Courts
Railroad tracks to home plate at baseball field
Sugar Cookies- 30 second Superman in the swamp grass followed by 20 hand release push-ups on the baseball diamond
Modified Dora 50-100-150
3 minutes of Mary
15 Manatees
15 Windshield Wipers
15 American Hammers
15 Freddie Mercury's

Count o rama, Name o Rama, BoM

Naked Moleskin:
YHC finds it awesome we are continuing to see 5+ pax each week in the winter months. Keep EHing guys you know and lets give it away!

Announcements:
'88 has the Q next weekend.
Run Rocklin Run team has been started by Ponch. Sign up under team F3 Rocklin on the race website. 6 pax would make a team and get "F3 ROCKLIN" put on the back of the shirts for free.